Anabel Suarez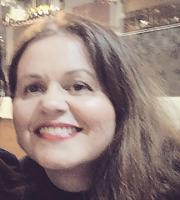 Email Me
Contact Details
Mobile Number
+34 636 309 721
About Me
I set up my private practice in 2004 as an Executive and Life Coach. I am a Certified Executive and Organizational Coach by Columbia University (USA). After completing the Human Givens training I began my practice as a psychotherapist and counselor.
I enjoy helping clients increase their productivity, leadership skills, time management, emotional intelligence and ability to effortlessly progress as a leader.
Guiding clients towards identifying and developing their inner strength and resilience, which created more sustainable environments that promoted happiness and win-win situations is part of my mission.
Another part of my work is to impart courses in leadership, productivity, stress management, productivity, resilience and work-life balance, spearheading initiatives that increased productivity after course completion.
I conduct Human Givens psychotherapy sessions with clients that want to relieve their anxiety, depression, phobias, stress and public speaking issues.
I have integrated Human Givens in my coaching practice, and use it to help clients have fulfilled and happy lives.
Sessions in English and Spanish.
Most of my clients are abroad what means that most sessions are on Skype. Courses and trainings for organizations are made to suit the clients needs.
Qualifications
HG Dip.P., Degree in Law, Master in Finance, Certified Executive and Organization Coach
Professional Memberships
MHGI
Columbia Coaching Learning Association