Anders Nielsen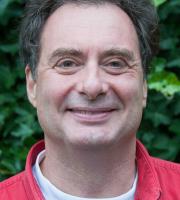 Email Me
Contact Details
Telephone Number
+31613864969
About Me
Working as a counsellor in an addiction treatment facility in The Netherlands, I was impressed by the remarkable results achieved by a colleague who had trained as a HG therapist. Subsequently I travelled to London to attend a couple of HG seminars and workshops, and decided to sign up for the HG Diploma Course, receiving my HG Dip. P in 2011.
After a life-changing accident, I discovered the benefits of mindfulness first hand and later trained as a mindfulness teacher, specialising in facilitating Mindfulness-based Relapse Prevention (MBRP) and Mindfulness-based Cognitive Therapy (MBCT) courses and the clinical application of mindfulness-based interventions. After being accepted on the master's programme at the Centre for Mindfulness Research and Practice (CMRP) at Bangor University, I was struck by how much of the theory underpinning the Human Givens approach and mindfulness-based approaches is compatible. Both in my work in a private practice and in treatment centres, I have found that these two approaches complement each other.
In private practice I work with clients on issues around addiction, stress-related complaints and difficulties around specific behaviours and/or making life-style changes. Additionally I organise and facilitate 8-week mindfulness courses and teach mindfulness at treatment facilities.
Fully Accredited Member, Addiction Counsellors of Ireland (MACI)
Register Counsellor, Algemene Beroepsvereniging voor Counselling
Registered Member, Vereniging voor Mindfulness-based trainers in Nederland en Vlaanderen
Registered Member, Vereniging Human Givens Nederland