Ann Walsh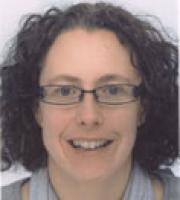 Email Me
Contact Details
Telephone Number
086 0222672
About Me
Ann holds a BSc(hons) in Psychology, MSc in Forensic Psychology and Criminology and a Higher Diploma in Human Givens Psychotherapy.
Ann works with individuals and groups in a variety of settings. Her main areas of interest and expertise is in psycho-education, teaching people to become their own psychologists, based on sound psychological principles which ensure their continued psychological well being. She has a particular interest in early intervention and rehabilitation for those whose psychological difficulties have impacted adversely on their lives.
In her day job Ann applies psychology using a Human Givens frame work and has a private practice in Arklow focusing on anger, anxiety and trauma issues. She provides psychological services for YouthReach and has worked as a relief instructor for Rehab focusing on the area psycho education.
Ann has previously worked as a crisis pregnancy counsellor, a tutor for children on the autistic spectrum and in the area of adult literacy. She has considerable experience in the area of physical disability and severe psychological distress helping people to move forward in their lives.
Qualifications
BSc (hons) Psychology HG.Dip.P MSc Forensic and Criminal Psychology
Professional Memberships
MHGI British Psychological Society