Bindi Gauntlett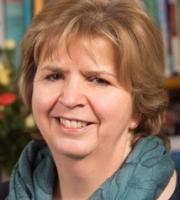 Email Me
Contact Details
Telephone Number
01225 766956
Mobile Number
07718 176735
About Me
After a career of 25 years in the NHS as a nurse, health visitor and psychotherapist I decided to use my wealth of experience to work with individuals using a more holistic approach.
Working one to one I am able to give you the time that you need when you need it.
If you are finding life is stressful, you want to feel calm, confident and positive but you are feeling, anxious, angry, depressed or sad I may well be able to help you.  In fact I can help you  with anything that affects your mood and stops you making the most of your life.
Please call me to see how I can help.
I have been using the human givens approach for more than 18 years and have been working as a human givens psychotherapist since 2003.
I work a lot with women especially mothers. I have a great deal of experience with making a difference with post natal anxiety and depression and use the rewind technique with women who have had traumatic births.
Qualifications
FHGI, HG DipP, GQHP