Cian McEnroe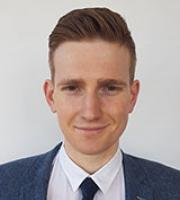 Email Me
Contact Details
Telephone Number
049 85 48973
Mobile Number
+61 41 3636443
About Me
Cian Mc Enroe qualified From Dublin City University with a BSc (Hons) degree in Psychology. Since then he has gone on to complete with distinction the Human Givens post graduate diploma course in psychotherapy and counselling awarded by Human Givens College and is a fully qualified Human Givens psychotherapist. 
Cian has excellent listening and communication skills and especially enjoys doing one to one coaching with young adults in business, sport and in private practice. His approach involves gaining a really thorough understanding of the client's challenges as a starting point, ensuring that they feel completely understood. He encourages clients to embrace these challenges as opportunities for personal growth and focuses on teaching them the practical skills required to take advantage of these opportunities. 
Cian has a keen interest in sports of all kinds and enjoys weightlifting, yoga, playing guitar and swimming.  
Qualifications
Bsc (Hons) in Psychology from Dublin City University, HG Post Graduate Diploma