Dr Alex McGlaughlin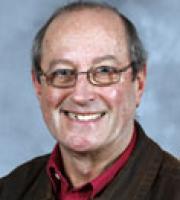 Email Me
Contact Details
Practice location
West Bridgford
Nottinghamshire
NG2 5HF
United Kingdom
Telephone Number
0115 8468967
Mobile Number
07970 676226
About Me
Alex has many years experience as a mentor, facilitator, coach and therapist working with individuals, couples and groups. He is able to draw upon his skill, expertise and experience as both a therapist and a long established chartered psychologist. He has recently worked as an honorary psychotherapist in Dr. Farouk Okhai's psychotherapy department in Milton Keynes PCT and as Reader in Psychology at Nottingham Trent University. A past Head of Psychology and Associate Dean, Alex is now an Honorary Fellow of the University 
and a past Fellow of the Royal Society of Medicine.
As a practitioner Alex is able to combine his extensive knowledge and experience as a psychologist with his training and practise in human givens therapy. His approach is solution focussed, evidence based and, in consultation with his clients, employs the most appropriate and acceptable techniques including relaxation, desensitisation and cognitive behaviour therapy (CBT). He has successfully treated conditions ranging from the complex such as depression and OCD, through post traumatic stress disorder (PTSD), for example following experience of abuse in childhood, road traffic accident, and serious industrial accident; to dealing with pain, panic attacks, stress and stopping smoking. Progress is usually achieved within 2 sessions and therapy frequently completed within 4 to 6. From the outset Alex uses a small number of pencil and paper objective tests, as well as client feedback, to assess change and ensure that positive progress is made, that the sessions meet his client's needs and that the jointly agreed desired outcomes of therapy are achieved.
Alex is married with five adult children and has an enhanced CRB disclosure.
Qualifications
HG.Dip.P, PhD Psychology, BA (Hons) Psychology, Chartered Psychologist
Professional Memberships
MHGI
METSI 
Associate Fellow of the British Psychological Society
BPS SGCP
Past Fellow of the Royal Society of Medicine
West Bridgford
Nottinghamshire
NG2 5HF
United Kingdom