Elaine Theobald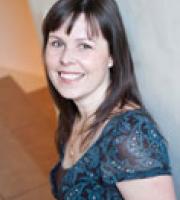 Email Me
Contact Details
Practice location
Quaker Tapestry, Friends Meeting House
Stramongate
United Kingdom
About Me
Elaine has worked with people to help them overcome eating disorders and find more effective ways of coping and meeting their needs.
She has also worked with people to help them recover from M.E. and chronic fatigue and learn how to make the necessary changes to enable them to live healthy and fulfilling lives.
Elaine has a passion for using the human givens approach to help people overcome whatever is holding them back from living their life to the full. She has found the human givens approach most effective because it combines proven therapeutic techniques with the most up-to-date psychological knowledge to relieve emotional distress and help people move on with their lives as quickly as possible.
Quaker Tapestry, Friends Meeting House
Stramongate
United Kingdom