Francesca Farino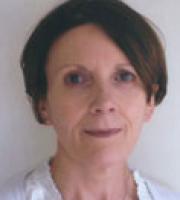 Email Me
Contact Details
Practice location
Peterborough
Peterborough
PE2 5GP
United Kingdom
Mobile Number
07746 835153
About Me
I believe strongly that the role of a therapist is to help people move on with their lives as quickly as possible.
I have over 20 years' experience as a practising psychologist, including working as an educational psychologist with enhanced CRB clearance.
My practice is based in Peterborough, close to the borders of E. Northants; Cambridgeshire and S. Lincolnshire. 
Qualifications
BA Hons Psychology, MEd (Educational Psychology), PGCE, HG.Dip.P
Professional Memberships
Associate Fellow - The British Psychological Society 
MHGI 
European Studies Institute
Peterborough
Peterborough
PE2 5GP
United Kingdom