Gabby Punch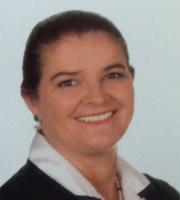 Email Me
Contact Details
Telephone Number
00353 1 2761718
Mobile Number
087 2164294
About Me
Gabby Punch is a general and psychiatric nurse with over 30 years experience in healthcare, health screening and community mental health with a keen interest in the whole area of emotional, nutritional and preventive medicine.
She is a fully qualified Human Givens (HG) Psychotherapist with a Postgraduate Diploma from Nottingham Trent University as well as a Nutritional & Health Coach, awarded BTEC Level 3 Advanced Diploma by The Irish Institute of Nutrition and Health.
She is running her own private practice as a HG Psychotherapist and Nutritional & Health Coach. As an enhancement to her work Gabby also uses HeartMath technology which helps people to self regulate their emotions to enrich their life experiences using tools that enable them to better recognize and access their intuitive insight and heart intelligence.
She has worked with troubled teenagers in schools, in adult psychiatry and privately from her home in Bray using the principles of Human Givens therapy very effectively. if necessary she is also available for house calls.
Currently she is teaching at Marino College the first Mental Health course to be offered, using the Human Givens principals, along with Nutrition and Nursing Skills.
She is a member of the Human Givens Institute and is in regular demand for consultancy work, seminars and workshops, particularly in the area of emotional and nutritional health in community and business organizations.
Gabby is passionate about the importance of our food in relation to both our emotional and physical health. Food intolerances can very often be an underlying driver of stress, anxiety and depression.
And finally a word from Gabby! ….From the first session when we meet I will help you relax by sharing some easily learnt techniques and explaining to you what are the probable factors that maybe driving your anxiety, depression, phobia, insomnia or whatever the issues is. Even this can be hugely reassuring! And from there together we can work on some achievable goals to help you take back control and move in a direction of optimal well-being.
Client testimonials
"I don't think I could be this chilled without all the techniques you showed me! I'd be lost without them… I can feel the difference in myself:) I've been to so many specialists and none of them have had the same effect on me as you… and I'm very thankful." - 17 year old teenager suffering with anorexia.
"We did it! Tooth out, done and dusted, not even a wobble just a few 'normal' nerves! Thank you so much for everything, I felt empowered and used the skills you taught me and am ready to take on the world." - Lady in her 40s who had a severe panic attack in the dentist's chair.
Qualifications
Registered General Nurse (RGN), Registered Psychiatric Nurse (RPN), HG.Dip.P, Massage Therapist (ITEC), Diploma in Pharmacology, Nutrition and Health Coach (BTEC), Practitioner Training (NTOI), Diet and Nutrition Diploma (ITEC)
Professional Memberships
MHGI
AN BORD ALTRANIS INO