Jim Aberdein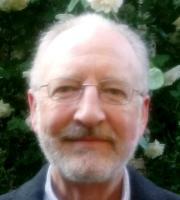 Email Me
Contact Details
Telephone Number
07852 691 629
About Me
For many years, I have enjoyed helping people to learn and to develop their skills and understanding. That stretches from the 1980s, when I taught English as a foreign language in Rome, through three decades as a trainer and manager in a UK-based nature conservation charity, to my current work as a  Human Givens Counsellor and Psychotherapist.
I particularly enjoy working with the Human Givens approach for a number of reasons: it provides a remarkably common-sense explanation for both distress and well-being; it can be creative and fun; it focuses on practical solutions; and it can provide relief from a range of emotional difficulties quickly.
I work in a pleasant room on the second floor of a complementary therapy centre in Walthamstow, an east London borough 2 minutes from Walthamstow Central Underground Station, which incorporates the overground line from Liverpool Street Station to Chingford. (A room with easier access can be arranged.)
I am happy to accept insurance, organisation and NHS referrals.
I have a Basic DBS disclosure certificate
Testimonials
"I left our last session with the self-belief that I can manage my emotional health all by myself." – Writer
"For the first time that I can remember I was completely uplifted and feeling I can achieve something and there is hope." – Care Worker
Qualifications
Human Givens Diploma (HG.Dip.P.), Post Graduate Certificate in Human Givens Psychotherapy, BA (Hons) Biology