John Dixon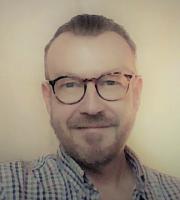 Email Me
Contact Details
Practice location
Delta House
175-177 Borough High Street
United Kingdom
Mobile Number
07938854487
About Me
I have worked in the mental health field for over 30 years and can offer a wealth of experience and skills to help clients resolve a wide variety of mental and emotional difficulties.
My priority is that clients recover swiftly with the use of proven and effective solution focused techniques and become free to enjoy happier and more fulfilling lives.
I take self referrals and can also accept referrals from the NHS, GPs, or 'concerned others' as long as consent is given.
I have advanced DBS disclosure and I am able to travel a reasonable distance to visit clients or see clients in a comfortable clinic setting.
Qualifications
R.M.N (Registered Mental Nurse), N.M.P (Non-Medical Prescriber), B.Sc (Hons) Psychology, M.Sc Health Psychology, Hg.Dip.P
Professional Memberships
NMC (Nursing and Midwifery Council)
MHGI
Delta House
175-177 Borough High Street
United Kingdom