Karen Webb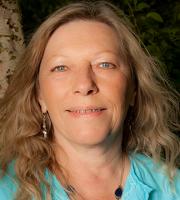 Email Me
Contact Details
Telephone Number
01684 561258
Mobile Number
07855 259064
About Me
Starting out as a management trainer and HR professional, for the last 25 years I've been a counsellor and life coach, and run workshops in personal development.
When I came across the Human Givens approach several years ago I was deeply impressed by the rapid, deep, and lasting results for people suffering emotionally and mentally, or for people wishing simply to enhance their lives through overcoming phobias and addictions.
My commitment is to help people reach their desired healing as swiftly and effectively as possible, and I love the fact that in Human Givens I may not ethically sign people up for more than a few sessions at a time – and in fact quite often just one is enough.
My aim is not to change you but simply to provide a space and insight to help you make the changes you wish to make. You know where you would rather be – it's a joy to me to offer some skills and knowledge that can help you get there.