Kerry Connolly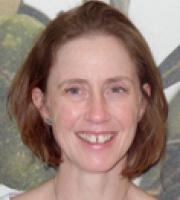 About Me
Training and working as a nurse in King's College Hospital, London, then working for over 20 years in pastoral care in an inner city church have given me the opportunity to work with people from all walks of life. I have been delighted to train in HG techniques over the last couple of years, finding common sense and powerful interventions to help such a wide range of situations. I enjoy continuing to learn and develop my skills through supervision, courses, reading and connecting with other therapists. I enjoy working with individuals and couples equally.
I am currently using my home to see clients, though I am seeking premises, and would be happy to travel to individuals if circumstances made it necessary (e.g. initial sessions with severe agoraphobia).
I take referrals from NHS, General Practitioners, word of mouth and companies working with trauma.
I have a basic disclosure CRB and am fully insured.
Qualifications
HG.Dip.P., BA (Hons), RGN (not current)