Kevan Owen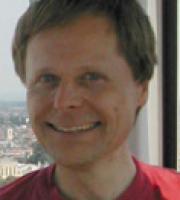 Email Me
Contact Details
Practice location
The Bell Surgery
453 Barlow Moor Road
Chorlton
Manchester
M21 8AU
United Kingdom
Telephone Number
07717 289373
About Me
As a professional full-time Human Givens therapist in private practice, my overriding aim is to work with you to achieve positive goals and outcomes. I do this by helping you to understand your emotional needs and to make good use of your innate resources. I work in a respectful and straightforward way, using a variety of therapeutic techniques including solution-oriented therapy grounded in the human givens approach.
Having had the experience early in life of living with a family member with emotional problems, I became sensitised to the suffering that this can cause and I believe that this helped me to be naturally empathetic. To me the Human Givens approach offers a synthesis of the best therapeutic methods around. It is an eclectic toolbox of skills and resources for helping anyone to live a more fulfilled life.
I work in a client-directed outcome informed way which means that I measure progress at every session and tailor the therapy to the unique needs and characteristics of each individual.
What happens during the session? I will spend a few minutes finding out exactly what you want to achieve. This does not require lengthy investigation of your past. Instead we will look at whatever it is that is not going right for you in your life today, as well as what IS going right. We will then devise strategies to assist you in making the changes that you want to see. Building upon your strengths and personal resources, I will then employ guided imagery to allow you to mentally rehearse the skills and actions that will allow you to achieve your goal.
Qualifications
HG.Dip.P, D Hyp Psych (UK), GQHP
The Bell Surgery
453 Barlow Moor Road
Chorlton
Manchester
M21 8AU
United Kingdom