Lindsay Sands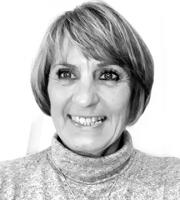 Email Me
Contact Details
Telephone Number
07725 318777
About Me
Hello. My name is Lindsay Sands and I have over 35 years of experience of working for the NHS in community services. I still work part-time as a Nurse Practitioner and have two sons in their twenties.
I have since become invested in Human Givens when I saw how quickly it could bring about positive changes and relief to patients suffering distressing symptoms from anxiety, depression, OCD, phobias and PTSD.
Being faced every day with individuals suffering from a painful range of mental health symptoms and being unable to support them to facilitate change using conventional medical interventions; I decided to undertake the Human Givens Diploma. I graduated in 2018.
I now run a private practice from home in Clay Cross, Chesterfield. The house has on or off street parking and is situated opposite a beautiful park. Chesterfield is centrally located and is easily accessible by road or rail from Sheffield, Nottingham, Mansfield & Derby. My home is 15 minutes drive from the railway station.
Each of my sessions are 60-75 minutes in length enabling obvious and lasting improvement in symptoms to be made. I am happy to accept self or GP referrals and have current enhanced DBS disclosure. I look forward to hearing from you.
Qualifications
RGN; RM (lapsed); C&G Teaching Cert.; Extended Prescriber; BA(Hons) Cultural Studies
Professional Memberships
Royal College of Nursing. Full Membership.
Nursing and Midwifery Council.