Marieke van Paassen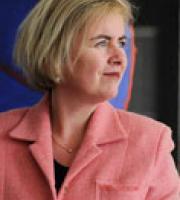 Email Me
Contact Details
Telephone Number
0031 6 38935075
About Me
After working with the Dutch central government for 16 years, in a variety of roles and positions, Marieke started to work as a coach and counsellor in her private practice in 2007. She is an experienced coach and counsellor / therapist and mainly working with women developing their (personal) leadership. She is interested in the way we, in our hectic world, manoeuver between stress and wholehearted laughter.
Marieke uses the Human Givens approach in working with her clients to improve the quality of their work, life and relationships.
Marieke is married, has three children and lives with her family in Voorburg. She has a passion for chocolate, books, movies and stories. She loves people, walking and tending roses.
Specialised in coaching and counselling women and leadership. Working with women with ambitions who want (or need) a deep change in life or work. Most female professionals manoeuver between stress and wholehearted laughter all the time. They all know times with too much stress in their lives, too much stress to be able to laugh, let alone laugh wholeheartedly. They lose effectiveness in every dimension of their lives at the same time. I help them shape their ambitions, grow their (personal) leadership and balance their lives.
Qualifications
HG.Dip.P, MMS Worldwide Institute Coaching Diploma, Insead Business School Consulting and Coaching for Change, diploma in clinical organizational psychology, MA International Law and Dutch Law