Marion Brown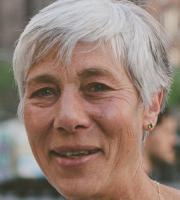 Email Me
Contact Details
Telephone Number
01436 810787
About Me
Registered Human Givens psychotherapist in private practice since 2011.
I have a background in family business and small business management - and have a special interest in 'stress' and interpersonal conflict - and the distress that can arise from this.  I am also a practicing qualified mediator. 
The Human Givens approach offers very effective and powerful alternatives to enable people to understand what is happening to them and to begin to take steps to do something about it - so that they can start to feel better as quickly as possible and get on with living their lives (and without prescribed mood-altering medication). This is a supported self-help approach and quite often only one or two appointments are sufficient - always with the option of further appointments as and when these may be required. 
Through my work I have become very concerned to learn (confidentially from clients, from further contacts and extensive research of my own) of the very difficult experiences people are having with antidepressants, anti-anxiety medications and sedatives taken 'as prescribed' - often difficulties with 'side effects' and 'withdrawal' problems - and/or developing problems over the longer term which are not currently recognised as such by the prescriber(s). I offer support to people struggling with these complex issues.
I also run bespoke group workshops, by arrangement, to introduce people to Human Givens concepts in various contexts.
Qualifications
HG.Dip.P, OCN Cert. Workplace Mediation, Chartered MCIPD, Master Business Administration (MBA), BSc
Professional Memberships
MHGI
Chartered MCIPD
Scottish Mediation Register (SMN)