Mark Evans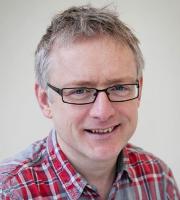 Email Me
Contact Details
Practice location
The Loughborough Clinic
99 Ashby Road
Loughborough
Leicestershire
LE11 3AB
United Kingdom
Mobile Number
07910 293215
About Me
I currently have availability in Leicester on Thursday at 6pm and Saturday at 10am and 1pm. In Loughborough I have daytime (morning-early afternoon) availability on Tuesdays and Thursdays.
I followed a well-trodden path into my career as a Human Givens therapist because it was a Human Givens therapist who turned my life around. I'd been living and working without any real meaning and purpose and he helped me find some. I started as a volunteer for a charity offering respite care for families with children with autism, became a Mental Health Advocate for MIND and then trained as a therapist.
At the risk of sounding clichéd I really do have a passion for supporting people to turn their lives around, be they students at the university I work for, employees at the businesses I am involved with and anyone who comes through my practice door.
Why choose me?
Because of my expertise and experience working with a range of conditions: anxiety, panic attacks, depression, relationships and professional issues encountered at work.
I have a strong belief in myself and my approach, the life experiences that have taught me how hard life can be at times and a supportive, collaborative approach that puts clients at the heart of their therapy. If you visit my website you'll see what my clients say about me, too.
One of the best if not THE best predictors for successful outcomes in therapy is the belief a therapist has in themselves and their approach. Research suggests that clients need their therapist to have these high levels of belief if they are to overcome their own difficulties. But don't take my word for it - check out influential American researcher Scott Miller's work on what makes an effective therapist:
http://www.psychotherapy.net/article/successful-psychotherapists
Work hard for you from the beginning
I need to earn a living so clearly will work hard to provide you with a positive experience - from the very beginning. As an experienced therapist I feel confident that I will help you, but if I don't, you have the added comfort of knowing you don't have to lose out financially.
Personalised therapy, not a one-size-fits-all approach
In addition to Human Givens Therapy, I can draw on a range of other approaches such as CBT, solution-focused therapy, hypnotherapy, strategic therapy and mindfulness.
I make you the boss in our sessions, which means from the first session you get to shape our work together in a way that suits you - not me. In other words I don't offer a one-size-fits-all approach but will work collaboratively with you to find the combination of approaches that are right, understandable and appropriate for you.
And because you're the boss you get to offer me feedback throughout our time together so that: I know what is or isn't working, whether we are on track or not and what I need to do more or less of to ensure you get what you came into therapy for.
I will not bog you down with theory or jargon.
Modern, up-to-date therapy
Whether I work with you on stress or anxiety, depression or relationship difficulties or on your work/life balance, my approach is based on modern, up-to-date and effective therapeutic ideas, knowledge, strategies and techniques.
End of therapy?
As someone with both therapeutic and coaching experience I often work with people who start off in therapy and who then move into coaching as their focus shifts from overcoming their difficulties to creating a meaningful and fulfilling life both at home and at work.
Fees – I charge £60 per counselling session
Training, qualifications & experience
I have been in practise for twelve years since qualifying in Human Givens Therapy. Human Givens therapy is a versatile form of therapy and combines its own approach with other effective forms of therapy such as CBT, Solution-Focused Therapy, hypnotherapy, mindfulness, metaphor & storytelling. As an approach it is easily adapted to both short and longer-term work.
In addition to running CWI, I work as a student therapist and coach in Higher Education and as an executive coach working in business. I have also worked as a therapist and coach in the Employee Assistance Industry, providing therapy and coaching to employees and consultancy to employers.
I trained with the Human Givens Institute in Human Givens Therapy and I am an Accredited Therapist of the Human Givens Institute and the National Counselling Society. I am on the Professional Standards Authority Accredited Registers for both the Human Givens Institute and the National Counselling Society.
As a coach I trained with The Performance Coach and I am a European Mentoring & Coaching Council Accredited Practitioner. I also belong to the EMCC UK Academic Members Forum which promotes the use of coaching in Higher Education.
Before training as a therapist and coach I worked as a Mental Health Advocate for the mental health charity MIND and prior to that in business for The Telegraph Group as a Strategic Planner in advertising and marketing.
N.B. I work with young people 18+
Other areas of counselling I deal with
I have selected areas that I have the most experience in working with, however, I do have experience in working in virtually all areas.
As a student counsellor in Higher Education I have extensive experience in supporting both undergraduate and postgraduate students throughout their time at university.
My experiences in education, business and private practice have given me many opportunities to work with both young people (18+yrs) and adults presenting with attachment disorders and family problems, eating disorders, specific learning difficulties, disability and sexuality.
My experience as a therapist and coach in business/industry means I also have a good understanding of many work-based issues and concerns.
I am happy to work and share what I know with people, but will also be clear where my training and experience is limited. If I can't help I will be clear about this and do my very best to signpost you to a service that can.
Qualifications
HG.Dip.P, European Mentoring & Coaching Council Coach Practitioner, ILM Level 5 Coaching & Mentoring
Professional Memberships
MHGI
National Counselling Society
The Loughborough Clinic
99 Ashby Road
Loughborough
Leicestershire
LE11 3AB
United Kingdom