Michael Trundley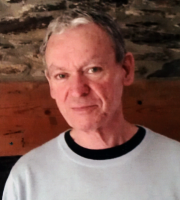 Email Me
Contact Details
Mobile Number
07748522519
About Me
I have had 35 years experience working in the mental health field and qualified as a psychiatric nurse in my youth. I have worked as a therapist in the N.H.S. with adolescents and adults and also in Social Services and private practice both in individual and group settings.
I managed a M.I.N.D. drop in Centre in London for two years.
I have ran Human Givens sessions in social Services Therapy Centers and private practice and also guided imagery and relaxation groups in London and Wales.
Qualifications
R.M.N, HG.Dip.P in 2001