Odette Meredith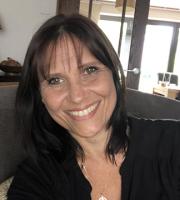 Email Me
Contact Details
Practice location
Penn
High Wycombe
HP10 8BP
United Kingdom
Telephone Number
07969 678704
About Me
I am happy to help and have experience working within all areas of the HG approach.
I have volunteered at the Wycombe Homeless Connection for several years, so am comfortable working with addictions, depression, anxiety, Aspergers etc.
I also tend to work with teenagers and young adults and the challenges they face e.g. self harm, eating disorders, anger etc. I do not do couples therapy.
I have a DBS check and have completed a safeguarding course to work in schools.
I currently also facilitate meditation and emotional wellbeing sessions for children, teens and adults in local schools and communities.
Qualifications
HG Dip P., BA Degree (University of South Africa UNISA)
Penn
High Wycombe
HP10 8BP
United Kingdom