Sally Nilsson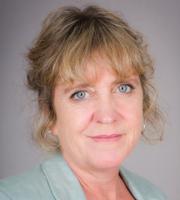 Email Me
Contact Details
Telephone Number
07553 350516
About Me
Hi, my name is Sally and I welcome Neurodivergent clients - Autism, ADHD, Tourettes, Dyslexia, Dyspraxia, Dyscalculia and OCD. I am Autistic/ADHD and am very happy that more Neurodivergent clients are finding me and we're doing great work together. Diagnosed, self-diagnosed or curious to understand more about your own traits and way of being. 
As a Human Givens Therapist I am here to help you through the emotional difficulties you may be experiencing at present. In these challenging times you may be feeling heightened anxiety, stress or low mood, eating difficulties, sensory issues or home and work hardships.  Your sleep may be compromised. You may feel insecure within your body, environment or relationships.  The future can seem insecure and unknown.  Intrusive, negative thoughts may be crowding your mind.
Together we can work through your current circumstances and the symptoms you are experiencing and we can set positive, achievable goals which can help you to move on to feel stronger, calmer and happier.
Currently I am working with clients face to face at Tillow Barn Health and Wellbeing in Brockham which is ten minutes from Reigate and Dorking.  Tillow Barn is set in beautiful countryside and the Therapy rooms have a calm and ambient atmosphere.
These have been challenging times.  You may feel that you have changed in some way or that you need help to relieve and manage your symptoms or traits.  There can be positive opportunities for you just around the corner.  Please get in touch for trusted, professional Counselling. I'm listening.
---
Fees:
Online therapy £60
Walk Talk therapy £70
Face to Face £70