Sally Nilsson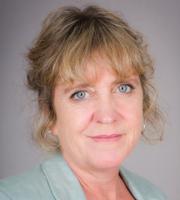 Email Me
Contact Details
Telephone Number
07553 350516
About Me
As a Human Givens Therapist (HGT), I am here to help you through the emotional difficulties you may be experiencing at present. In these challenging times you may be feeling heightened anxiety, stress or low mood.  Your sleep may be compromised with vivid and strange dreams. Perhaps you are worried about your job, your relationship and even your home. The future can seem insecure and unknown.  Intrusive, negative thoughts may be crowding your mind.
Together we can work through your current circumstances and the symptoms you are experiencing and we can set positive, achievable goals which can help you to move on to feel stronger, calmer and happier.
Currently I am working with clients using Zoom, Wattsapp and Skype.  I am also happy to work with you via e.mail or telephone.  When we return to a new normal way or working you can also visit me at my therapy room at Tillow Barn in Brockham which is ten minutes from Reigate and Dorking.
These are challenging times.  You may feel that you have changed in some way or that you need help to relieve unwanted behaviours.  There can be positive opportunities for you just around the corner.  Please get in touch for trusted, professional Counselling. I'm listening.