Sandra van Nispen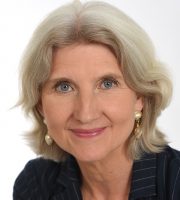 Email Me
Contact Details
About Me
Sandra set up her private practice in the Netherlands in 2000 as a coach and trainer, counsellor and therapist. Her passion is working with groups and individuals to support them in finding their unique way to realise radiant health, both physically and mentally.
Committed to her clients' wellbeing, she uses the HG method as a key element to improve the quality of their lives and their relationships.
She now divides her time between her work as a coach and trainer, counsellor and therapist with individuals and groups; promoting Human Givens Nederland; as a mindfulness trainer in companies; and also teaching yoga and meditation.
She has recently joined the Human Givens team in the Netherlands and works alongside Renée and Jenny, giving workshops. She is also actively involved in establishing the Institute in the Netherlands.
Qualifications
HG.Dip.P, MA History of Art, Insights Discovery (personal and business coaching with Jungian personality types), MMS Worldwide Institute, Coaching Dip., TA (Transactional Analysis) coach and trainer, personal and business coaching, CBMT Corporate Based Mindfulness Trainer, Yoga & meditation teacher, connected as a teacher to well known Dutch Trainer the Trainer Institute.
Professional Memberships
MHGI
MMS Alumni Network Association
Bartholomenus Diaz straat 11b
Amsterdam
Netherlands