Sean Gibson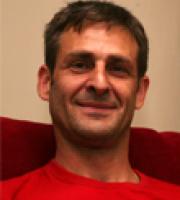 Email Me
Contact Details
Practice location
Hereford
Herefordshire
HR1
United Kingdom
Telephone Number
01432 261231
Mobile Number
07973 307471
About Me
I have a private practice in the centre of Hereford City, with easy access and its own parking space to the rear of the building. The practice is small and quiet, situated next to a multi storey car park and within approximately 3 minutes walk from either a bus station or 5 minutes from the train station. I am also willing to come to your home for a session, if for whatever reason you will struggle to get to Hereford city centre.
I have enhanced CRB dislosure and am continually studying in order to stay up to date with the latest ideas and developments in psychology, psychotherapy, education and neuroscience.
I have experience in helping you quickly and effectively overcome all types of emotional distress or behaviours that you feel are preventing you from being an effective and fulfilled individual.
These include stress, anxiety, depression, anger, phobias, panic attacks, trauma and post traumatic stress disorder (PTSD), obsessive/compulsive (OCD) and addictive behaviours (such as drug/alcohol misuse and eating disorders).
I have experience working with members of the armed forces and will accept referrals from PTSD resolution.
I also work with families to reduce the emotional distress that life often creates around us, ensuring all sides feel completely heard and understood while looking at emotional needs and implementing positive strategies to improve relationships between family members.
Hereford
Herefordshire
HR1
United Kingdom