Steve Knight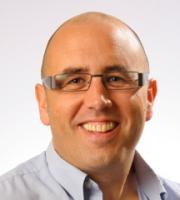 Email Me
Contact Details
Telephone Number
07770803218
About Me
I founded my own business in 2005, working as a counsellor, executive coach and facilitator. Prior to establishing my own business, I held senior management roles with Ernst and Young.
Through my work, I am seeing more and more people struggling with stress, overwhelm and anxiety. At the same time, we are facing a more uncertain future where our ability to be emotionally resilient and mentally healthy will be critical.
Having worked in demanding corporate roles, and along with my wife raised three children, I am acutely aware of the challenges presented by modern life.
Through my own personal struggles, and in my experience working with others, I believe that everyone has innate mental health. However, at times this can get lost when we persistently find ourselves in low states of mind and get caught up in our thinking. Everyone at some time will struggle with their own mental health and these can manifest as:
• depression
• anxiety and stress
• panic attacks
• phobias
• anger problems
• PTSD
• addiction
• relationship problems
• and more…
There are many times when we can resolve these challenges ourselves with the support of family and friends. However, there may also be times when having external support is helpful and important.
My experience is that with right understanding and approach it is possible to reconnect to the innate mental health that we all have within us.
The counselling I offer:
• provides you with a grounded understanding of how mental health issues are created and therefore how to move on from them
• facilitates long-lasting improvements
• involves no dwelling on the past
• supports you in finding practical solutions
As well as my corporate and counselling work, I also work with a charity supporting young offenders as they come out of prison, and for those that are at risk of going into prison.
I have an enhanced DBS disclosure.
Qualifications
Chartered member Institute of Personnel and Development, Post Graduate HG Diploma.
Professional Memberships
Chartered Member Institute of Personnel and Development,
Associate Certified Coach, International Coaching Federation.