Thomas Carmichael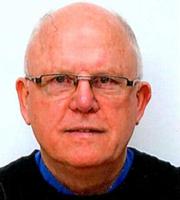 Email Me
Contact Details
Practice location
The Old Carnegie Library - Office 8
361 Ormskirk Road
United Kingdom
Telephone Number
07944230243
About Me
My work has involved personal therapy, group therapy and workplace change management initially through non-directive therapy and counselling. Followed by training in family counselling.
More recently I have been involved in support in a children's hospice working within the psychology department.
I have also received Professional Officer training with the British Army. During this time I gave support to the TRiM (Trauma management) programme and studied for an MSc in Psychological Trauma: working with the emergency services 'first responders' researching the impact of PTSD in the work place.
As a Human Givens Practitioner I have consolidated 20 years of experience and training and can offer ethically based personal support, therapy and counselling that has a proven record of success.
l have experience working with individuals and groups in the following:
Post-Traumatic Stress
Phobias
Anger Management
Depression
Anxiety
Workplace Stress
Obsessive Compulsive Disorder
Qualifications
Human Givens Diploma MSc Psychological Trauma MA. History of Spirituality Post Grad Diploma Non-Directive Counselling
The Old Carnegie Library - Office 8
361 Ormskirk Road
United Kingdom