Alex Murphy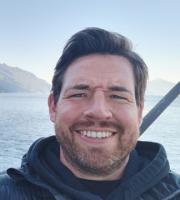 Email Me
Contact Details
Telephone Number
07704 459302
About Me
Following early retirement from professional sport, I began a career in the education sector where I have been a qualified teacher for the last fourteen years. Over the last three years during my involvement with Human Givens, I have focused on improving accessibility to mental health provisions and educating students and staff about the importance of looking after their well being. 
My specialism is working in partnership with elite athletes which is a result of my history as an ex-professional sportsman. As an Athlete Emotional Health Consultant, I provide methods to improve performance anxiety, athletic focus, mental preparation, burnout and motivation. The Human Givens approach naturally lends itself to this field with its latest insights into neuroscience, psychology and its core of emotional human needs. 
I am able to offer my services to all ages and accept NHS referrals for issues including anxiety, depression, trauma and phobias. 
Therapy can take place in person or online. 
I currently have an up to date Enhanced DBS.
Qualifications
Human Givens Diploma Level 2, Human Givens Diploma Level 3, Qualified Teacher Status (QTS), Sports Coaching BSc
Professional Memberships
Qualified Teacher Status - Teachers council of Wales