Amanda Hargreaves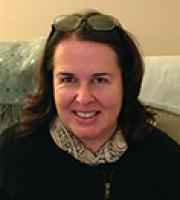 Email Me
Contact Details
Telephone Number
07534 062536
About Me
I trained and qualified as a State Registered Nurse in 1981 at Kings College London. I moved to Liverpool in 1982 (an adopted 'scouser' of 30 years) and trained as a Health Visitor developing an interest in how to maintain good mental health and the need for it in a community setting. I then trained as a Human Givens Psychotherapist and have been working in this field since 2006.
I see patients of all ages but have considerable experience seeing teenagers and some children who have been experiencing examination stress and phobias, achieving excellent results, taking the issues seriously, whilst having a light/fun approach when appropriate.
I am passionate about the Human Givens approach becaue of its simplicity and effectiveness, and am a qualified Human Givens Supervisor. I am also a member of the HGI Registration and Professional Standards Committee (R&PSC).
I am committed to maintaining Professional standards and moving towards national accreditation for Human Givens Psychotherapy.
I am happy to take patients who self-refer, as well as NHS referrals; I have taken IMS clients, referrals from local GPs and companies that refer clients suffering from Post-traumatic stress.
I am DRB accredited and insured, renewing as appropriate.
Qualifications
HG.Dip.P, S.R.N., Obesetric Diploma, R.H.V., HG Supervisor (can offer supervision via Skype)
Professional Memberships
MHGI, 25 years on the Nursing & Midwifery Register, Association of Christian Counsellor (joint member)