Andrea Buckle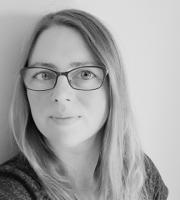 Email Me
Contact Details
Practice location
Haverfordwest
Wales
SA61 2AL
United Kingdom
Wintern House Health and Wellness
High Street
United Kingdom
Telephone Number
07714 750126
About Me
About Me
I am a Human Givens Practitioner based in Pembrokeshire able to provide therapy face to face locally or online for UK based clients. I am passionate about helping people to become their best self by providing accessible effective brief therapy that allows them to live a life they love while focusing on achieving emotional balance.
I offer reliable and practical help for anyone suffering from all major forms of distress by using a variety of up-to-date proven psychological methods and techniques (such as cognitive therapy, behavioural therapy, interpersonal therapy, solution-focused approaches, motivational interviewing, reflective listening and guided visualisation) that are focused on problem-solving and developing new life skills.
After many years of leading, managing and coaching large diverse teams in the commercial sector, I returned to Pembrokeshire in 2016 and trained in a counselling modality that is non-intrusive and provides effective fast results. I enjoy working with a diverse client base of all ages.
I work in private practice and am available to see clients within Health & Wellness Centres in Fishguard and Haverfordwest. I also provide online sessions via zoom. I hold a DBS certificate. 
As well as working with individual clients I am interested in pursuing opportunities to work with organisations to educate on emotional health and help to create healthy working environments. If you run a club or group and are interested in more information on emotional health and the Human Givens approach, please get in touch and I'll be happy to organise talks to community groups and clubs.    
Qualifications
BSc (Hons) Computer Science, HG.Dip.P. (Human Givens Diploma)
Professional Memberships
MHGI: Registered Member of the Human Givens Institute
Haverfordwest
Wales
SA61 2AL
United Kingdom
Wintern House Health and Wellness
High Street
United Kingdom