Andrew Hawkins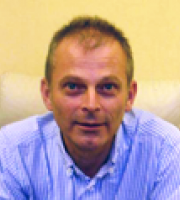 Email Me
Contact Details
Telephone Number
01943 461667
Mobile Number
07900 995641
About Me
Until recently I was the CEO of a specialist mental health charity, which I set up and managed for over ten years, working with clients who suffer from trauma, anxiety, depression and problems managing physical pain.
Having worked over the years with therapists from a wide variety of therapeutic backgrounds, I have learned what works and what doesn't work with people suffering from acute emotional and physical distress. Human Givens therapy, in my experience, is the fastest and most effective therapy for a wide range of problems, even for those in the most distressing circumstances.
Typically, I help a client make substantial progress addressing their problems in three or four one-hour sessions. Sometimes a long-standing problem, such as a dental phobia, can be overcome in as little as one or two sessions. More complex problems may take a little longer. My aim is to deal with current issues and make you feel better immediately.
I am willing to take NHS referrals and have DBS disclosure. I am willing to travel to see clients within West and South Yorkshire, as well as the Harrogate and Skipton areas and am always happy to discuss how I can help you before embarking on a paid session.
I also do home visits in West Yorkshire, South Yorkshire and the Harrogate area.
Qualifications
HG.Dip.P, MA, BSc