Andrew Morrice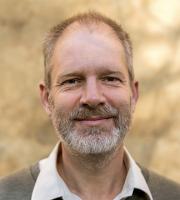 Email Me
Contact Details
About Me
I have been a GP for 20 years, and for 15 of those years I have been incorporating the Human Givens approach into my work with patients. I am available for individual Human Givens therapy sessions in Chilcompton, Somerset (or in Wells if you cannot travel to Chilcompton).
Most people prefer to feel better as quickly as possible, and find solutions that strengthen their own resources. Human Givens (HG) therapy makes this possible in a wide range of situations without drugs or repeated appointments over months or years. The HG approach has been designed to help you get on with leading a life that works for you, spending no more of your time being a patient or client than is really needed. It is unusual for HG treatments for a specific mental health problem to take more than 6 sessions
It is important to appreciate that whilst drawing on my medical experience to help patients seeing me for Human Givens Therapy, these sessions are not medical consultations as such. They cannot include new diagnosis of physical problems, or treatments that require registration as a doctor, such as prescriptions. For these aspects of care of your GP or specialists are the appropriate people to speak to.
As I still undertake a range of medical and educational work, email is by far the best way to begin our conversation. Please let me know your name, the reason for contacting me and your phone number, and say whether you would prefer me to phone back, or continue corresponding by email.
Telephone and Skype appointments are currently options for follow up only, as experience suggests that they work much better with people we've already met face to face.
Qualifications
BSc, MBBS, MRGGP, MD, DipHGP
Professional Memberships
General Medical Council Register
British Medical Association