Angela Collinge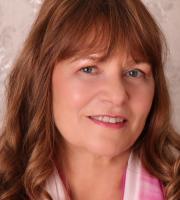 Email Me
Contact Details
Telephone Number
01598 753763
Mobile Number
07968 580438
About Me
Angela has 22 years experience of working with people with a variety of mental health problems. She enables people to make positive changes to move from past difficulties towards a more positive future at the same time enhancing their feelings of well being and their quality of life.
Issues
Suffering from; Post Traumatic Stress Disorder? Anxiety?, Panic Attacks? Depression? Long Term Pain with no Medical Explanation? Stress? Feel that Something is missing in your life but unable to identify what it is?
Angela works in a structured, time efficient way to ensure that improved quality of life can be achieved as soon as possible. I work towards discovering the root cause of issues in order for these to be processed by the brain during the therapy sessions.
She is skilled in assessment of problems and in helping people to set goals, change their expectations and realise their outcomes.
She has an enhanced CRB check.
Qualifications
Post Graduate Human Givens Diploma, Post Graduate Certificate in Cognitive Behavioural Therapy, Batchelor of Arts in Approved Social Work Practice, Diploma in Personal Performance Coaching, Parts 1, 2 &3 Eye Movement Desensitization And Reprocessing, (EMDR), EMDR Part 1 Child Training, Specialist Training in Working With Fibromyalgia and Chronic Headaches, Introduction to Sandtray Therapy Certificate
Professional Memberships
 Member of the Human Givens Institute, Member of the European Studies Institute, GSCC (Registered with General Social Care Council)
Further information
Sessions currently available in Barbrook, Lynton and in South Molton. Some concessions currently available to adolescents within a 5 mile radius of Barbrook, whose parents are on a low household income, please contact me to discuss this.