Anna Tingle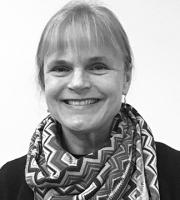 Email Me
Contact Details
Mobile Number
07947 721974
About Me
After a career in finance, I trained as a specialist teacher and worked with children at both primary and secondary level for 18 years. It was during this time that I became aware of the power of the Human Givens approach, and I used it extensively to achieve better outcomes for my pupils. In fact, I was so convinced by its impact that I decided to retrain as a Human Givens therapist.
I work with children, adolescents and adults, and aim to provide support that is caring and professional, and unique to the client's needs. Emphasis is placed on helping my clients to move forward in their lives as quickly as possible, and to build self-awareness and resilience so they can be more in control when faced with challenges in the future.
I work from my home in Putney, which has excellent public transport links and where parking is available for most of the day.  Please email me for further information, or you are welcome to call for a free 15 minute consultation so that we can discuss the best therapeutic approach.
Qualifications
HG.Dip.P; Hornsby Diploma; BA (Hons) Modern Languages