Carole Nyman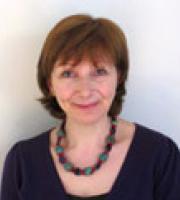 Email Me
Contact Details
Practice location
London
Greater London
N12 8QN
United Kingdom
Mobile Number
07941 914689
About Me
I practice in a street with limited street parking and off street parking. I also have enhanced CRB disclosure.
My work as a divorce lawyer earlier in my life, and my own family life, give me a unique perspective on couples' problems and issues in family life.
I cover all areas of counselling including those who are anxious, tense and stressed or people who have gone through something pretty traumatic. Don't let Anxiety spoil your life. If you are feeling panic inside or not as capable as others may think you are, it's time to get it sorted.
People who are feeling constantly tired and experiencing low energy can also get help more quickly than you might have thought.
Or perhaps you're feeling unappreciated by your partner or would like to argue less and have more closeness? You might benefit from Relationship Counselling.
Whether you're looking for Marriage Counselling (or sometimes it is referred to as Couples Counselling or Relationships Counselling), or whether you are looking for help with some personal problem, you are feeling vulnerable and it's hard to know who to go to see.
So if you'd like to first get an idea of who I am, come and view my website www.carolenyman.co.uk and listen to an audio clip to find out more about me. 
Or just email me quoting www.hgi.org for my FREE Relaxation download.
Qualifications
HG.Dip.P, Relate qualified counsellor, Solicitor (not currently practising)
London
Greater London
N12 8QN
United Kingdom