Claire Morris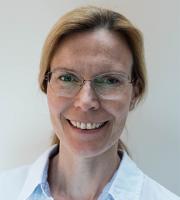 Email Me
Contact Details
Practice location
York Human Givens Wellbeing Centre
33 Bishopthorpe Road
United Kingdom
Telephone Number
01904 637199 (messages)
Mobile Number
07786 030363
About Me
My practice is at the York Human Givens Wellbeing Centre and currently runs every Saturday.
I settled in York twenty years ago to bring up my family, having lived in Scotland and The Middle East as a child.
I have a medical background in optics and I was a dispensing optician and practice manager for over twelve years, becoming professional services manager of the Leeds Co-op optical department.
After my first son was born I decided to change career as I realised working with and meeting new people was the best part of my day. This interest led me to study with the Open University, achieving a first class honours degree in psychology.
I have also gained a lot of experience in the education sector as an elected school governor and I continue to volunteer at a local school.
I am happy to take self referrals, home visits under special circumstances, and I have an enhanced DBS certificate.
Qualifications
HG.Dip.P., B.Sc (Hons) Psychology
York Human Givens Wellbeing Centre
33 Bishopthorpe Road
United Kingdom