Claire Morris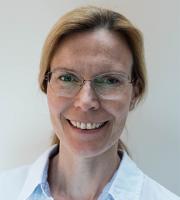 Email Me
Contact Details
Practice location
York Human Givens Wellbeing Centre
33 Bishopthorpe Road
United Kingdom
Telephone Number
01904 637199 (messages)
Mobile Number
07786 030363
About Me
Claire has a calm, considered approach and offers you the space to explore what has brought you to seek therapy. Collaborating together in finding effective, and practical, tailored solutions for you, by using the integrative Human Givens approach. She is passionate about supporting clients to make the positive, and healthy changes that they want to make in their lives. Claire enjoys teaching practical ways to help manage certain situations more effectively, and by reconnecting you with your strengths, enabling you to live your life in a more present and relaxed way.
Claire is an experienced therapist who works with adults and teenagers with a wide range of issues, and also those who may need more specialised support with; anxiety, social anxiety, all childhood traumas, depression, eating disorders, OCD, phobias, self harm, and all kinds of addictions.
She has an Enhanced DBS certificate and is able to take all kinds of self referrals, and NHS/GP referrals for adults and teenagers.
Having spent her childhood in Scotland and The Middle East, Claire settled in York to study and raise her family. She has a medical background in optics and was an optician and optical practice manager for over twelve years, becoming professional services manager of the optical department. It was during her time as an optician that she realised that working with and meeting new people were the highlights of her day. This passion for getting to know people inspired her to study psychology at the Open University, achieving a first class honours degree. This led to a change in career and to her qualifying as a Human Givens Psychotherapist and Counsellor.
Claire works at the York Human Givens Wellbeing Centre on Wednesdays and Saturdays, and offers both face to face and secure online sessions.
Qualifications
HG.Dip.P., B.Sc (Hons) Psychology
York Human Givens Wellbeing Centre
33 Bishopthorpe Road
United Kingdom