Colin Mawhinney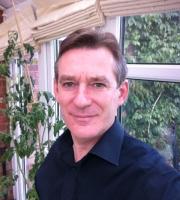 Email Me
Contact Details
Practice location
Leeds
West Yorkshire
LS8 1LU
United Kingdom
York Human Givens Wellbeing Centre
33 Bishopthorpe Road
York
North Yorkshire
YO23 1NA
United Kingdom
Mobile Number
07909 059459
About Me
I grew up in Belfast, but have lived in Yorkshire for 30 years. I have a background of change management at all levels in industry and local government and more recently, the health sector. This has provided me with both the breadth and depth of experience for tackling stress and issues arising in the workplace and also provided me with the initial motivation to develop my interest in mindfulness and psychotherapy after encountering the Human Givens approach. I am also a teacher and trainer in mindfulness to both individuals and groups including MIND in Leeds.
I have worked with a wide variety of clients with many differing challenges, including anxiety and depression, trauma, addiction, phobias and particularly stress issues related to the workplace including support to assist clients to return to work.
I have also significant experience of working with former members of the armed services on a range of issues including post traumatic stress disorder.
My practice at the York Human Givens Centre is currently running on Sundays 9.00 am -1.00 pm
Contact Colin directly on 07909 059459 (evenings best) or by email at colinmawhinney52@gogglemail.com
Qualifications
HG.Dip.P, Accredited Trainer - Breathing Mindfulness Courses
Leeds
West Yorkshire
LS8 1LU
United Kingdom
York Human Givens Wellbeing Centre
33 Bishopthorpe Road
York
North Yorkshire
YO23 1NA
United Kingdom