Colin Mawhinney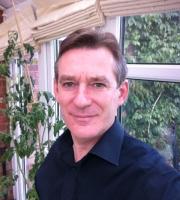 Email Me
Contact Details
Practice location
Leeds
West Yorkshire
LS8 1LU
United Kingdom
York Human Givens Wellbeing Centre
33 Bishopthorpe Road
York
North Yorkshire
YO23 1NA
United Kingdom
Telephone Number
07909 059459
About Me
Colin grew up in Belfast, but has lived in Yorkshire for 30 years. He has a  background in behaviour change at all levels in the public and  private  sector, communities and in the health sector. This has provided him with both the breadth and depth of experience for tackling stress and career development issues arising in the workplace and any resulting strain on family life. This includes a deep understanding of the stress  and burn out experienced from starting and running a service or a  business and how to reduce this. 
Colin qualified as an Human  Givens Therapist in 2012 and has successfully worked with a wide variety of clients facing many differing challenges, including  anxiety  and depression, trauma, addiction,  phobias and in particular, stress  issues related to the workplace such as support to assist clients to  return to work. 
He has a particular in interest in the resolution of conflicts in relationships and is a trained and qualified mediator. He has specialisms in family relationship mediation including intergenerational and adult-sibling dispute resolution, in addition to couples counselling and support. He also provides mediation and advice for dispute resolution in the workplace.  
Colin has extensive experience over many years of working with military veterans and police particularly in relation to trauma and the chronic pain and stress which can arise from this. 
Colin is a qualified Supervisor with the Human Givens Institute and  provides Clinical Supervision to health professionals at a local hospice in Leeds where his particular focus is on work related stress
His practice at the Centre runs on Sundays but he is also available on line on Mondays. 
Mobile: 07909 059459
Email: [email protected]
 
Qualifications
HG.Dip.P, BA (hons) MBA
Leeds
West Yorkshire
LS8 1LU
United Kingdom
York Human Givens Wellbeing Centre
33 Bishopthorpe Road
York
North Yorkshire
YO23 1NA
United Kingdom
Supervision available
Online, telephone and face to face