David Slade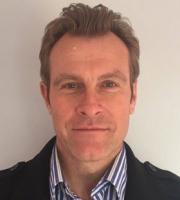 Email Me
Contact Details
Practice location
Leighton Buzzard
England
LU7 2PH
United Kingdom
Telephone Number
07505260622
About Me
I am an experienced psychotherapist and counsellor able to help with a variety of emotional and psychological difficulties. If your life has become 'stuck' for any reason, using the Human Givens approach I can help you take control, overcome barriers, gain understanding, discover your own inherent resources, find solutions, set goals, and get your life back on track again in as few sessions as possible. I don't ask continuous and unnecessary questions about your past or dwell on unhappy memories and feelings but rather focus on the future whilst you stay in control of the information you provide. A recent study of the Human Givens approach showed that nearly three quarters of clients were 'recovered' or reliably improved within just 4 sessions. Each session lasts about an hour.
Originally I trained in chemistry, environmental science and chemical engineering and worked in private and public sectors of industry as well as in consultancy. I then followed a career path into psychology and psychotherapy, achieving distinctions in my qualifications for both. With my scientific background, I was very drawn to the Human Givens approach some years ago, as it is based on current neuroscientific and psychological information and provides effective, practical, evidence-based methods to help people make positive changes in their lives.
I have also been working as a family services volunteer at Winston's Wish (a child bereavement charity), for 5 years helping children aged 5-18 who have suffered the loss of a parent/sibling or other close family members. I have a private therapy room at my home in Leighton Buzzard but can travel to see clients if necessary. I am also happy to carry out sessions via video communication methods (Skype, face-time, etc.). As a fully accredited member of the Human Givens Institute, my professional behaviour and continuing professional development is monitored by the Institute, and I abide by its ethics policy and complaints procedure. I have full public liability insurance and enhanced DBS disclosure. The register of the Human Givens Institute is accredited under the Professional Standards Authority (PSA) for Health and Social Care in the UK.
When I am not working I enjoy spending time with my partner and three daughters, playing tennis, doing park runs, watching rugby, walking, playing piano, cooking and reading.
Qualifications
HG.Dip.P, Dip.Psych (Open), BSc (Hons) MSc,
Professional Memberships
MHGI, MBPsS (British Psychological Society), ETSI (European Therapy Studies Institute), AMIChemE
Leighton Buzzard
England
LU7 2PH
United Kingdom