Dawn Morris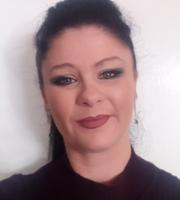 Email Me
Contact Details
Practice location
Small Stepping Stones, Hillcroft House
Whisby Road
Lincoln
Lincolnshire
LN6 3QT
United Kingdom
Telephone Number
07570062966
About Me
I initially trained and qualified as a Counsellor in Psychodynamic and Humanistic and CBT. After doing just one course with Human Givens I saw and realised how effective this method was.
I am very passionate about Human Givens approach and have found clients can move forward in their lives quite quickly. Methods, tools used and the framework are very effective, long lasting and with a fast outcome. People that are concerned about discussing sensitive topics do not have to go into detail as therapy is effective without with the tools used. There is no keep going over all the negative of the past but looking at your tools and resources to move forward in a healthy positive way making sure all your needs are met.
Qualifications
HG.Dip.P, H Dip Counselling, Pain Management Practitioner Diploma
Professional Memberships
MHGI
Insure Holistic Insurance Services
Further information
I take on referrals from NHS, EPA, Insurance companies, forces and Private referrals. I did voluntary work in schools for 2 years, and have been in private practice now for 7 years. In that time I have seen clients for a variety of concerns. I have an office in Lincoln town at the Renew Involve Center, but in the process of looking for a second premises out of town. I am willing to travel to companies/organisations or for private clients that are unable to leave the home.
Small Stepping Stones, Hillcroft House
Whisby Road
Lincoln
Lincolnshire
LN6 3QT
United Kingdom