Derry O'Malley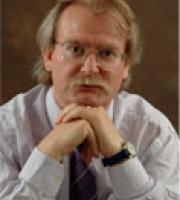 Email Me
Contact Details
Practice location
Cabury Clinic
3 Catherine Place
Ireland
Telephone Number
061 317670 / 0873667666
About Me
Derry has over 20 years' experience in private practice, assisting people. Whether that's in helping people get their lives on track by utilising new skills (or rediscovering old skills, i.e. sleep or relaxation); letting go of unhelpful thinking styles (i.e. depression or anxiety); putting compulsive or addictive behaviours behind them; or just in helping to realign themselves with their own innate resources.
He uses safe, proven-to-be-effective interventions based on the application of the Human Givens organising ideas and sound scientific principles, couched in practical proven-to-be-effective interactions, applied in mature and realistic ways.
Derry is also a facilitator of the 'Just What We Need Programme', the Human Givens inspired parenting programme, and he also runs courses under the name 'Upon A Strong Foundation'.
Qualifications
HG.Dip.P Dip. Counselling & Hypnotherapy NLP Practitioner LIC. ACU Dip. ACU
Cabury Clinic
3 Catherine Place
Ireland
Supervision available
Face to face, Online, Telephone