Diana Thornton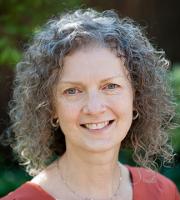 Email Me
Contact Details
Mobile Number
07801 983586
About Me
I have had many years professional experience working alongside people during challenging periods in their lives and began work in the NHS over 30 years ago as a music therapist.
My speciality is in dealing with stress and anxiety and the many consequences of these including: traumatic emotional and physical experiences, addictions, phobias, difficulties with depression, guilt, anger, fear, performance anxiety, overwhelm and self-criticism. I can work with young people, children and with couples as well as individual adults.
Like all Human Givens therapists, I am convinced that everyone can find a happier and healthier way to live when they are given the right therapeutic support, encouragement and information. I am committed to helping my clients feel better as quickly as possible and to move on in their lives with fresh perspective, coping skills and peace of mind. I tailor all sessions to suit my clients' needs and use a wide range of proven therapeutic interventions to help clients take back control of their lives quickly and effectively.
I am trained to deliver the Just What We Need programme – a fun, interactive way for groups to explore their emotional needs and how to get them met. This course is usually delivered for parents but is suitable for many settings.
I work from comfortable consulting rooms in Oxshott, Surrey and in central Surbiton.
I hold a current enhanced DBS certificate.