Don Elwick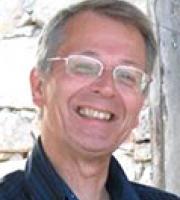 Email Me
Contact Details
Practice location
Heathfield
East Sussex
TN21 8AD
United Kingdom
Mobile Number
07956 696864
About Me
The way that a human life may unfold is bound to bring challenges, and these may become stressful or overwhelming at times for almost anyone. Being in a distracted or distressed state prevents us from living meaningful lives, but very often an effective session or short series of sessions of therapy can set us back on the route to a balanced life again, and put us back in control.
Don has a wide experience of life, in a family setting, in business and work of all kinds, and as a teacher, mentor, counsellor and coach. He brings this experience to bear on working psychotherapeutically with a whole range of clients, from pre-teens right through to those of more mature years.
Therapy sessions are generally for one hour, but this can be extended to 1.5 hours when required, with the aim of keeping the number of sessions to a minimum to work with the person to achieve real lasting solutions to those problems which are creating difficulties in life.
Qualifications
BSc (Hons) Psychology, Post-Grad Cert. Ed., HG.DipP, Enhanced DBS (CRB)
Heathfield
East Sussex
TN21 8AD
United Kingdom