Elaine Curtin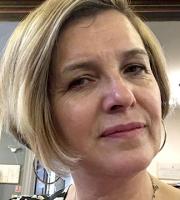 Email Me
Contact Details
Telephone Number
07976 731429
About Me
I know that it's possible for clients to get their lives working again without unduly dwelling on the past. The Human Givens approach enables me to assist you quickly, while enabling you to feel in control.
We would always work at your pace, and I can help you or loved ones understand and move on effectively from Anxiety, Depression, Trauma, PTSD, Phobias, Addictive Behaviour, Self harm, Panic attacks, Low self esteem, Pain management, Post-natal depression and other emotional and mental health issues.
Our sessions would be a practical and effective framework to help you to better understand what has happened and is happening with yourself and your emotional health. We can then work to transform the situation and achieve any goals you may have.
I have a clinic in Bath City Centre and in Bradford on Avon, and I am happy to travel reasonable distances in order to see you in your home. We can also speak on Skype as part of our therapy sessions but it's important that we predominantly work face to face.
I also work within the business community and can help you to ensure organisations and employees are motivated and benefit from less stress in the workplace. I can also present the Human Givens approach to management and staff and work within your team to enable a positive, healthy workforce.
I have been DBS checked.