Elizabeth Saunders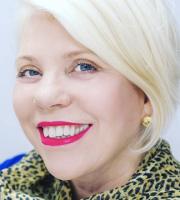 Email Me
Contact Details
Practice location
Woburn Sands
England
MK17 8GS
United Kingdom
Mobile Number
07824 338361 / 07786 622487
About Me
I have recently secured success with couples counselling both at my practice in my hometown of Woburn Sands, Buckinghamshire and at the Berkeley Centre Health in Clifton, Bristol. This is an area of my practice I am very keen to develop further, as I have been very encouraged by feedback.
My Woburn Sands practice is completely private, relaxing and comfortable. Clients enjoy the confidential environment and peaceful surroundings of my garden therapy room with private access and parking. The Berkeley Centre Health in Bristol has an established reputation for high calibre practitioners that operate to the highest possible standards of care and support for all clients. I spend equal amounts of time between both practices.
Supporting individuals through periods of stress and anxiety, particularly relating to work or relationships, is what I am increasingly spending my therapy time on, in both of my practices. The outcomes that I am securing with my clients are positive. If clients find it difficult to leave their home environments, I would make myself available to travel to them under certain circumstances.
Much of my work has been referred through the South West and East of England Ambulance Services and I also take many cases relating to Trauma and Post Traumatic Stress disorder from Avon Fire and Rescue Services.
My qualifications and DBS disclosure are available for all my clients to see on request.
Qualifications
HG Dip.P., Diploma of the College of Occupational Therapists, MSc Leadership Award
Woburn Sands
England
MK17 8GS
United Kingdom