Emrys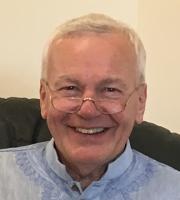 Email Me
Contact Details
Practice location
Solstice Wellbeing Centre
Nr. Bury ST Edmunds
United Kingdom
Telephone Number
07923447870
Mobile Number
0792 3447 870
About Me
I have the best job in the world: it's to help you find the peace you're looking for. That's what I've been doing, first as a shamanic counsellor then as a psychotherapist, for others just like you, for almost 40 years.
I prefer to treat my clients with fewer but longer sessions averaging about two hours*. This has proven very effective over the decades. It reflects a number of factors, e.g. many of my clients travel very long distances to see me (The most distant to date being from New Zealand!) and I don't expect somebody to spend hours travelling for a 55 minute session - I wouldn't do that myself! It also allows me to get to the root of the problem, often in just one session, and more importantly to get straight to work with the solution. My aim is to have you leaving the clinic in a much better space than that in which you arrived.
* OCD clients are seen more frequently, usually weekly; and children usually have shorter sessions.
We (wife Sarah and I) have two purpose-built clinics in our quiet, converted stables overlooking unspoiled countryside. In good weather we might hold sessions in our meadow or gardens.
We also sometimes do walking therapy in the fabulous Abbey Gardens in nearby Bury St Edmunds.
Our Wellbeing Centre has its own off-road, free, spacious car parks.
We can sometimes offer retreats/intensive treatments over a number of days which includes accommodation (on a B&B basis); and can also include, yoga, qigong, massage, meditation, etc.
I can travel to see clients, but charge full-day rates (plus expenses if more than 50 miles from Bury St Edmunds) for this service.
I take referrals from other agencies, including the NHS and I have enhanced DBS disclosure.
I also offer an affordable and speedy childhood autism assessment service using the 3Di instrument, which can be of benefit when approaching other agencies.
Qualifications
HG.Dip.P., MA (HG Psychotherapy)
Professional Memberships
MAEPH (Association of Ethical & Professional Hypnotherapists)
MHGI
Solstice Wellbeing Centre
Nr. Bury ST Edmunds
United Kingdom