Gail Rhodes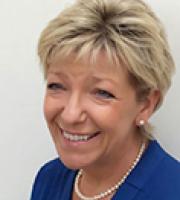 Email Me
Contact Details
Practice location
York Human Givens Wellbeing Centre
33 Bishopthorpe Road
York
North Yorkshire
YO23 1NA
United Kingdom
Telephone Number
07985 302483
About Me
Gail has a real enthusiasm for this positive approach to counselling. Her primary aim is to offer effective and practical help in order to enable you to feel better and move on with your life as quickly as possible.
She is a qualified nurse and midwife, practising for a number of years before going on to train as a Human Givens Psychotherapist. She is also a trained bereavement counsellor with particular experience in working with young people and has enhanced CRB clearance.
Gail now has a well established private psychotherapy practice in York. Her passion for this work recently led her to help set up the 'York Human Givens Wellbeing Centre', where a team of Human Givens Therapists are able to offer one-to-one counselling and psychotherapy, couple counselling and life coaching. They also provide talks, presentations, workshops and training.
During a therapy session the focus will be on the real and current issues in your life and making you feel better immediately. You will learn new skills and techniques to help you better manage your feelings, so that you will understand what you need to do in order to take back control of your life. Gail is also an accredited supervisor with the Human Givens Institute and is able to offer supervision for all counsellors and therapists, as well as other health professionals e.g. GPs, consultants, nurses, and managers.
Gail is always happy to discuss in advance of any paid sessions how and whether she may be able to help. 
Gail has also served as a member of the Human Givens Institute Board and previously taught on the HG Diploma Course and the HG Supervisors' Course.
Qualifications
HG.Dip.P, RGN, RM, HG Supervisor
York Human Givens Wellbeing Centre
33 Bishopthorpe Road
York
North Yorkshire
YO23 1NA
United Kingdom