Janet White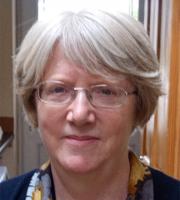 Email Me
About Me
Having worked as an occupational therapist (OT) in the NHS for over three decades, I've had the privilege of getting to know people facing difficult times in their lives and am often impacted by the capacity of people to respond to huge setbacks, and grow as individuals. It is particularly satisfying to watch someone blossom and achieve things they didn't expect to be able to do or regain.
Discovering the Human Givens (HG) approach enhanced and enriched my work with patients, overlapping with OT in its emphasis on collaboration, agreeing goals important to the patient or client, working creatively and empowering people to see change for the better. Human Givens uses recent developments in knowledge of how our brains work, which always fascinates me.
Training in HG gave me a clearer understanding of the emotional needs we all have, and a versatile toolbox of effective skills to unlock people from depression and anxiety-related conditions, into positive change and growth. 
I have an enhanced DBS disclosure and am happy to take referrals from NHS and other charities or agencies. 
NB please note that whereas I would be happy to see you online for some sessions if you prefer, certain treatments, eg the rewind technique for trauma or phobias, would require face to face sessions.
Qualifications
HG.Dip.P, DipCOT