Janette Dickinson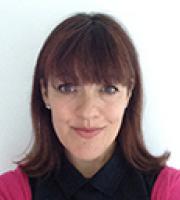 Email Me
Contact Details
Practice location
York
North Yorkshire
YO23 1BW
United Kingdom
Mobile Number
07935 062268
About Me
I am inspired and fascinated by people, especially how they can learn to flourish, thrive and feel at ease in a world that is constantly changing. I have found the Human Givens approach incredibly practical, creative and effective in helping people move forward rapidly to a more fulfilling life.
Since 2006 I have worked voluntarily for a national bereavement charity as a counsellor, and I combine this with private practise as a Human Givens Psychotherapist and Coach. (My early career involved working abroad in the insurance industry).
I enjoy working with clients in a deeply honest way and one of the privileges of my work is helping clients restore hope, learn to become their best selves and get their lives back on track.
Most clients want to know what typically happens during our 90 minute session. We establish exactly what you want to achieve. This does not require lengthy enquiry into your past. Instead we look at whatever it is that is not working well for you now, and at the same time take inventory of what is working, and note your unique skills and strengths. We then devise a plan to assist you to make the changes that you want to see. We use a variety of techniques to allow you to mentally rehearse the skills and actions that will allow you to achieve your goals.
Please feel free to email me/call me with any further queries you may have.
Qualifications
HG.Dip.P., MA Ed, BSc (Hons) Psych, ACII
Professional Memberships
MHGI
CII (Chartered Insurance Institute)
York
North Yorkshire
YO23 1BW
United Kingdom