Jennifer Broadley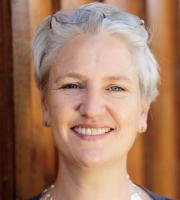 Email Me
Contact Details
Practice location
Aberdeen
Scotland
AB11 6DY
United Kingdom
Telephone Number
01674 810779
Mobile Number
07798 792763
About Me
Health, finances, relationships, career, family, fitness and unexpected change – life can get complicated.
Clients come to see me when they want fast, effective results with depression, anxiety, panic attacks, trauma, stress, eating disorders and relationship re-thinks.
The Healthy Chat practice is in Aberdeen (open Tuesday & Friday: 9am – 4pm); and for clients further afield (the rest of the UK and overseas) I do selected work by phone and on Skype.
Over many years I've noticed that clients are almost always more resourced for the changes they want to see in their life than they first think. Sometimes just the opportunity to borrow a brain for an hour while they talk through how they most want their story to unfold that get's a person quickly re-focussed and back on track.
Through Healthy Chat I deliver life-changing conversations using Human Givens psychotherapy and counselling - it's 3 times more effective than the next most effective therapy, which means you can get back to living the life you want often after sometimes just a few sessions.
As a qualified Human Givens Therapist and a trained Executive Coach, I've been grateful to spend over 14 years supplying life-changing conversations to people from all walks of life, with a vast array of skills and with a colourful range of dreams and desired outcomes.
Testimonials:
Anxiety:
 
"I felt better almost immediately following the first appointment."
 
"I found Jennifer online when I felt I needed help to get through a difficult time. I had started to become quite anxious which had then started to affect other parts of my life and I couldn't figure out how to get back to feeling myself again. I was unsure what to expect but I felt better almost immediately following the first appointment. I was much more relaxed and felt more able to cope with things that I had previously found challenging. After this I continued to follow Jennifer's advice, and quickly felt myself again."
 
Laura R, Receptionist, Arbroath [2 sessions]
Life change:
 
"To say these sessions were transformational is an understatement."
 
"I had reached a low point in my life and decided I needed help. I located Healthy Chat online and started a series of one to one meetings with Jennifer. To say these sessions were transformational is an understatement. I now have a new perspective, acknowledging the positive reality rather than viewing my existence through an emotionally negative prism. My attitude to life is now one of optimism, not because it is perfect but because I am mentally better equipped to deal with its vagaries. I would recommend any person who thinks they could benefit from counselling to definitely give it a go."
 
Keith, Consultant, Aberdeen, UK [6 sessions]
Relationships:
 
"My partner and I are now stronger as individuals as well as in our relationship."
 
"I found Healthy Chat online when I was looking for counselling to help me and my partner in our relationship. The first time I phoned, Jennifer was immediately encouraging and helpful, explaining to me fully what I could expect, and inspiring me with confidence in her approach. I was depressed at the time, and she gave me hope that I could recover fully and sooner than I had thought possible.
 
In total, I saw Jennifer 3 times by myself, once together with my partner, and my partner saw Jennifer once by himself. The sessions were always motivating, inspiring, clear and positive. I immediately noticed changes, and Jennifer generously gave me a book after our first session to give me more ideas and ways to beat depression. She also helped me with email support in between and after sessions. I am very grateful to Jennifer for the service she provides, which has empowered me to make life-enhancing decisions. My partner and I are now stronger as individuals as well as in our relationship."
 
Amanda, Aberdeenshire, UK [3 sessions]
Qualifications
HG.Dip.P, BA Publish, PCC - Executive Coach
Further information
Aberdeen practice Tuesday & Friday: 9am – 4pm
Aberdeen
Scotland
AB11 6DY
United Kingdom