Jenny Mullan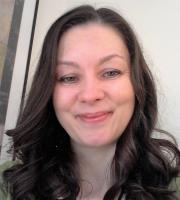 Email Me
Contact Details
Telephone Number
07870416003
About Me
I have been treating patients for symptoms of anxiety, panic attacks, depression, phobias, stress management, addiction, insomnia, birth, fertility since 2001`. I believe passionately in using fast, solution focused techniques to help support a client's return to mental health and wellbeing as quickly as possible. For me, using Human Givens therapeutic intervention has enabled me to offer some of the most effective tools and techniques for supporting clients during an emotionally difficult time in their life. It is a sheer joy to watch a clients confidence grow as they begin to enjoy life again.
My specialist area is trauma, including birth trauma. I have developed my own 3-month training programme for obs-gyne, GPs, midwives, health visitors, doulas and other birth professionals called Birth Trauma Resolution Therapy which has been awarded 'gold standard' accreditation by the RCM (Royal College of midwives)
Contact:
Qualifications
BEd (2:1), Clinical hypnotherapist, HG.Dip.P
Professional Memberships
MBIH (hypnotherapy), APPPAH (Association of Prenatal and Perinatal Psychology and Health)
Further information
I have had a paper published my MIDIRS on Birth Trauma Resolution Therapy and have also been invited to co-write for the British Journal of Midwifery. I have lectured midwifery students on the prevention of birth trauma and am currently raising awareness across the country, for professionals and students alike. I have taken referrals for birth trauma from the NHS and I also run a private practice at home For more general therapeutic intervention. Please contact me if you would like me to run a training day/half day at your hospital.