Jenny Tipping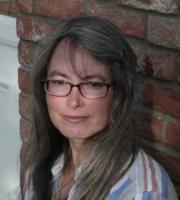 Email Me
Contact Details
Practice location
Burwell, Louth
Lincolnshire
LN11 8PR
United Kingdom
Telephone Number
01507 480 744
Mobile Number
07870 588 432
About Me
Jenny has a private practice in the village of Burwell where she offers face to face counselling.
She is really easy to find as upon entering the village just look for a small turning by the octagonal building, called "The Buttercross". Follow the lane and it will lead you down to her house where you'll find plenty of parking space.
Jenny works with clients of all ages and from all walks of life. And talking of walks… The public pathways adjacent to her property give Jenny the perfect opportunity to offer Walk and Talk therapy.
Jenny also runs courses teaching a wide range of different relaxation techniques and gives talks to local groups.
Burwell, Louth
Lincolnshire
LN11 8PR
United Kingdom