Judith Shaw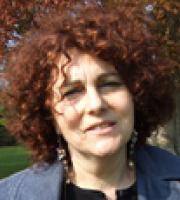 Email Me
Contact Details
Practice location
St Leonards-on-Sea
East Sussex
TN38 0QH
United Kingdom
Telephone Number
01424 447077
Mobile Number
07909 612564
About Me
Judith has worked in education and personal development for over 15 years. She is committed to helping people find ways to overcome barriers in their personal, work and educational lives. She is a qualified and experienced teacher in further and higher education.
As a visual artist and a writer she has a good understanding of issues around creativity and has developed radical and effective approaches to help people find or re-find their creative energy.
She has a profound understanding of dyslexia, AD(H)D and other right-brained thinking styles and trains facilitators in the Davis methods.
She holds a CRB disclosure. When necessary, she is willing to travel to see clients.
Qualifications
HG.Dip.P, Facilitator and specialist trainer in Davis Dyslexia Correction, PGCE, Adult Dyslexia Support Training, BA (Hons) Fine Art
St Leonards-on-Sea
East Sussex
TN38 0QH
United Kingdom